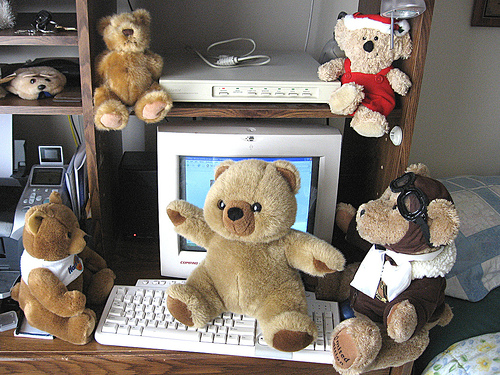 Rex: Who moved the puter. Who gots dust on their paws. Big Guy Gonna Have a Cow!
Which one of these culprits Looks guilty?
Who do you think did it?
I know who did, do you?
Wait a minute Big Guy takin the Picture so he probably know already.
Polly gonna have a cow somebody got her house all dusty!
Posted by teddy_2bears on 2007-07-18 15:21:00
Tagged: , computer , singing , Big Guy , Al , Rock , Ted E , Patrick , L.Bear , Polly , Trouble , Radio , Rain