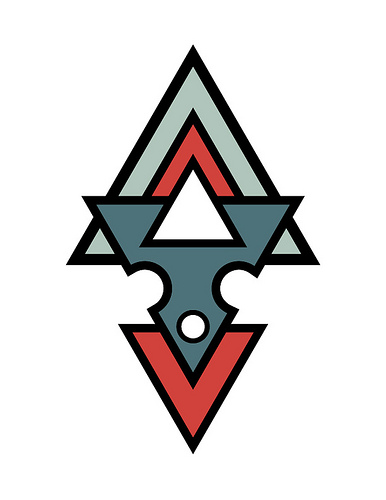 I would like to introduce you to a new section of my blog that I am calling "Vector Bits".
Sometimes when I am in front of the computer, I start up Illustrator and take different shapes throw them together and see what happens. I do this sometimes because an idea pops into my head, or sometimes it helps start the brain and get those creative juices flowing.
A lot of times I come up with cool designs and shapes, but I really don't know what to do with them or what to use them on….so I thought instead of letting them collect dust in a folder somewhere, I would throw them up whenever I create them and share with all of you.
So here is the first "Vector Bit", please check back often for more vector goodness from Solo71!
Posted by Solo 71 on 2012-02-01 02:36:45
Tagged: , vector , design , art , Illustrator , Freelance