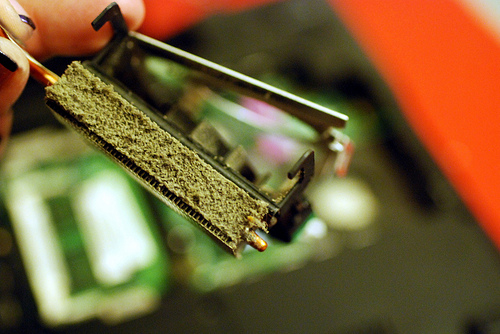 I took out the fan of my laptop because it kept dying, so I figured it was just full of dust…thank goodness for youtube…I got brave enough to take it apart. At 1am!
I've never cleaned the fan. This computer is over 5 years old I think.
It would turn on and then die soon after….i think I just killed my laptop.
Posted by Wattyz on 2011-08-13 23:57:44
Tagged: , 365 , 365 tweeters , aug11 , 2011 in photos , 2011yip , 2011 in photos 365 , 365project , year in photos , 365×5