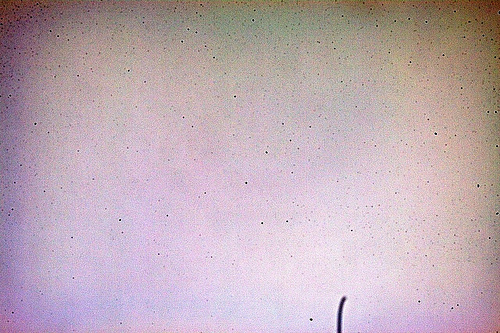 I've been wondering for a while how dirty the sensor in my Canon 50D might be. After all, it's been through a lot, including a dip in flood waters and countless frantic lens changes in less than ideal conditions.
So, I took a shot at narrow aperture against a white computer screen, tweaked the levels in photoshop, and got my answer. (The dark streak at the bottom is a piece of hair in the lens, not on the sensor.)
Now, am I game to clean it?
Posted by Smoken Mirror on 2011-04-22 12:22:12
Tagged: , dirty , DSLR , sensor , dust , camera