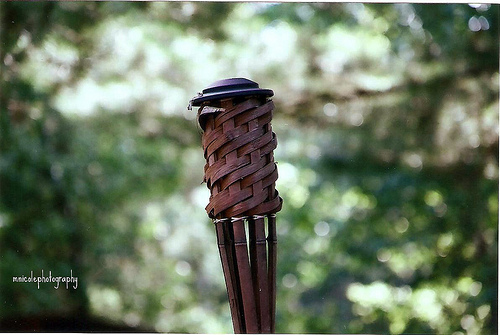 I was really just trying to make sure my film was through my film camera in this, and it came out rather good.
This is from my film camera, so of course i had to scan it onto the computer. and of course even after wiping my scanner down theres still some dust, so sorry about that..
SOOC besides scanning it and adding my name to it!
Posted by mariahnmatarazzo on 2011-09-03 12:26:37
Tagged: , bokeh , tiki , torch , tiki torch , wood , sacandage , canon , camp , outdoors , outside , mnicolephotography