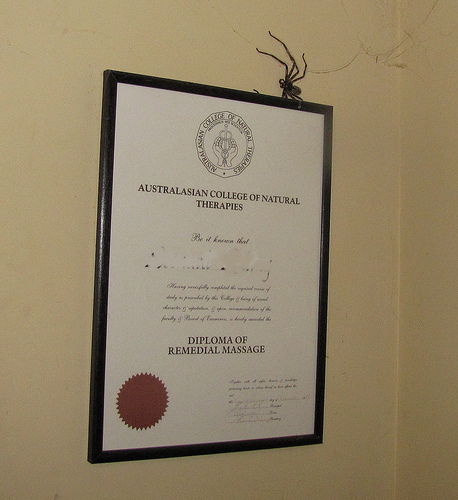 I was working at my computer late one night recently and had the feeling I was being watched. I looked up and saw the largest Huntsman spider I've ever seen. As soon as I moved it scurried back behind the frame, so I just had to leave it there.
Two days later Hubby found it in the bathroom, caught it in a large jar and released it outside. I measured the base of the jar (which it more than covered) and it was 13 cm (5").
I'm hoping some arachnologists will be able to confirm it is a male, and offer a reason that it has only one palp.
And yes, I have dusted away the cobweb since the photo was taken!
Posted by Christine's Backyard -Away for a while on 2013-02-01 05:31:36
Tagged: , Huntsman , spider , Bathurst NSW , Australia