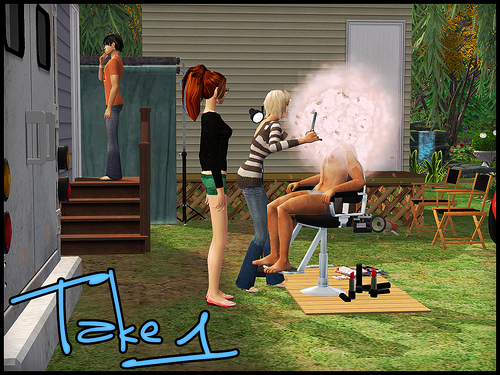 Rather random shot showing some of the prep area for their first filming!
No, I'm not using this shot in the chapter, that would be silly. I just thought it was funny with Nik sitting in the makeover chair with a ball of dust around his head.
So yeah, that's what I've been doing tonight—set building! And extra-sim creating! This lot is large and eats up too much memory on my computer. So it wears on my patience. So pictures through this lot will move a bit slower than I've been going.
Status report: 54 pictures complete!
Posted by jaclynt on 2006-11-16 06:40:41
Tagged: , sims , iwokeupla , mat , jill , nik