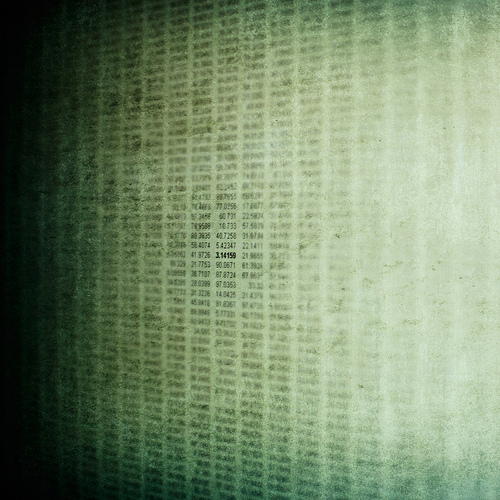 I'd like to preface this by saying I'm not really an uber geek. I just like Pi. It's the coolest number in the world.
π (or pi) is a mathematical constant whose value is the ratio of any circle's circumference to its diameter. Interestingly enough, it's also the same value as the ratio of a circle's area to the square of its radius. I know I should have waited to post this on Pi-Day (March 14th), but this way I get assignment52 done & dusted this week.
Taken for Assignment52 Week 9 :- Numbers.
2010 © All rights reserved.
Posted by Michael Hunter on 2010-03-02 04:21:50
Tagged: , michael , hunter , michaeljhunter , canon , 5dmkii , slice , pi , computer , monitor , spreadsheet , 3.14159 , textures , green , 50mm , f1.4 , assignment52-092010 , assignment52 , michaeljhunter.com