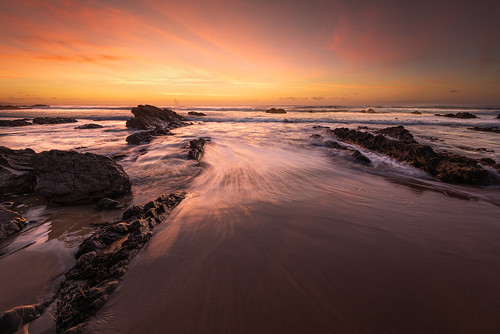 It is fascinating to hear what some people have been up to, before and during the lockdown.👂👂
An example of this were the actions of Mrs Trebogus, her sister Trixie Trebillcock and Betty Beswetherick, shall we say these three ladies are of mature years but nobodies fool.👵👵👵
At the beginning of March following their instincts the three ladies decided to move in together. They had several articulated lorry loads of beer delivered by Sharps Brewery, plus quite a consignment from Camel Valley Vineyard. 🚛🚛🚛🍺🍺🍺🍷🍷🍷
Mrs Trebogus always kept much food in her freezer, plus she had a large vegetable garden and of course the ladies culinary skills were legendary, they were well prepared. 🍖🍖🍖🍎🍏🍋🍊
The ladies felt they would be good company for each other, sure enough their hunch was proved correct as three weeks later the whole country went into lock down, which the ladies had no problem with as they were the type of people in common with so many others that did as they were told. The ladies were able to follow instruction, had respect and complied, plus these ladies all came from special forces backgrounds which required them working in some hostile environments, Trixie worked as a bouncer at Mothercare for many years, yes these ladies are tough.👹👹👹
As the lockdown progressed many on line fitness videos sprang up, the ladies were very keen to keep themselves in peak condition so they followed along with many of these workouts, however none of the videos were of such intensity in order to keep the ladies bodies in absolute peak condition, it just did not stretch the ladies enough, Mrs Trebogus had an idea.💃💃💃
She owns a Mercedes ML63 AMG, so the three ladies went into the garage, Mrs Trebogus got hold of the front bumper and lifted the Mercedes up and down in order to tone her arm muscles.
The other two ladies also carried out this manoeuvre, as mentioned they are tough.
Trixie suggested to Betty that she got underneath the Mercedes, put her feet under the bumper and lifted it up and down with her legs in order to strengthen the thighs.💪💪💪
Everything was going swimmingly then Mrs Trebogus had a go as she likes to keep her thighs in special peak condition, there was an enormous crack, Mrs Trebogus's left leg fell off. Nothing to do with the vacuum cleaner incident I must add.
Like you do, Mrs Trebogus dusted herself off and said this is not a problem as my car is an automatic (You still have to be there) but when the time comes and we are allowed out I still have my right leg in order to be able to drive. So she picked up her leg, hopped over and placed it in the big chest freezer she had in the garage.🏡
Trixie said "you should seek medical help", no responded Mrs Trebogus we know the rules, we have been instructed to stay home, not to go out, we will wait until the lockdown is eased, I can still walk on the one good leg, do cart wheels with a slight shimmy, so I have nothing to complain about. Anyway like so many people, if we were really desperate there is always someone locally that can help out, that is human instinct. ‍🏃‍♀️💪
The weeks went by, sure enough, some of the lockdown measures were eased and in May people were allowed to drive for over an hour, but return on the same day. Not wishing to trouble the medical profession, Mrs Trebogus went onto the internet to look for alternative medical assistance, one name caught her eye, Mystic Peg, who specialised in limb reattachment services.👩‍💻
As Mrs Trebogus herself had worked with some of our special forces, she respected the anonymity of Mystic Peg who would only provide her post code, and a time to meet.👩‍💼
Like most of us long car journeys need to be planned, first you need a full tank of petrol, how many people keep a full tank of fuel just in case they need to go off at a minutes notice. Mrs Trebogus went and filled her Mercedes with fuel so that they could go off to the secret location.⛽️🚘
The sat nav coordinates were plumbed in and after quite some journey the three ladies reached their destination. Sure enough as our ladies got out of the car a fairy was waiting dressed in a Knights of the round table uniform, yes this was Mystic Peg, she said "come with me", so Mrs Trebogus, with her leg under her arm, Trixie and Betty followed, they all set off into a park, keeping two meters away from Mystic Peg ‍
Mystic Peg instructed Mrs Trebogus to sit on a special little stool, with a bit of her left hip hanging over the edge of the stool. Mystic Peg asked Mrs Trebogus to align the detached leg against her hip. Mystic Peg closed her eyes, muttered a couple of words and within moments, hey presto Mrs Trebogus's leg was reattached and working like a new one.
As you can imagine (I can) Mrs Trebogus was so grateful to Mystic Peg for her services and asked what she owed her. Mystic Peg said "it is my pleasure to help good people like you and really it was such a simple job".😇👛👜💷💷💷
Mystic Peg went on to say, "as I have not seen many people for a while could I share a confidence with you Mrs Trebogus. Well don't tell anyone but during the lockdown we had been made aware of a bloke who drove to this very location who could not see his hand in front of his face.
As none of us were on duty during lockdown he allegedly sat over there on a park bench, he gazed up towards the Magic Castle, bingo his eyesight came back, a miracle and he was able to drive all the way home to London".🏰🙈😱
Mrs Trebogus responded to the fairy "you just cannot make that up".😉
Thank you so much for looking at my photographs, the comments and banter you leave are so appreciated.
Have a good weekend
🍺🍺🍺🍷🍷🍷🐎🐷💃😎😂😂😂
Posted by Brian + H & H on 2020-05-29 13:28:35
Tagged: , Cornwall , Bude , Sunset , Seascape , Mrs Trebogus , Trixie Trebillcock , Betty Beswetherick , Mystic Peg , Leg Fell Off , Peak Condition , Sharp's Brewery , Camel Valley Wine , Act Under Instruction , Respect & Behave , Mother Care , Mercedes ML63 AMG