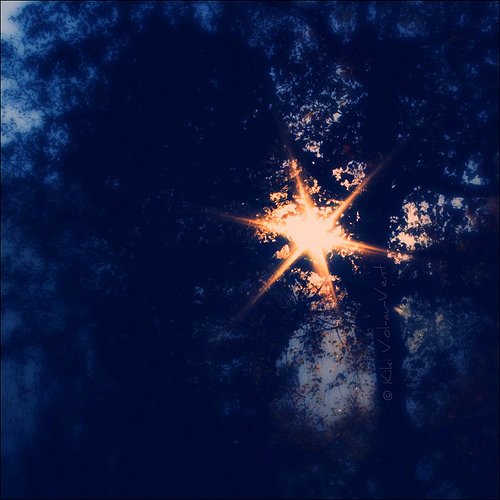 Going to Bed
I check the locks on the front door
and the side door,
make sure the windows are closed
and the heat dialled down.
I switch off the computer,
turn off the living room lights.
I let in the cats.
Reverently, I unplug the Christmas tree,
leaving Christ and the little animals
in the dark.
The last thing I do
is step out to the back yard
for a quick look at the Milky Way.
The stars are halogen-blue.
The constellations, whose names
I have long since forgotten,
look down anonymously,
and the whole galaxy
is cartwheeling in silence through the night.
Everything seems to be ok.
(by George Bilgere)
——————————————–
Every night for a hundred years the angel of dreams came to the town & splashed the walls with bright colors that stayed until the first light of day. (storypeople)
———————————————-
I have been 'hanging on' to that one for absolutely ages. I also have zillions of photos I truly would like to share with you. But when I know I might just have the time to upload but NOT the time to comment on YOUR WORK; I won't upload either…. That's the reason you see nothing of me, hear little these times and might have to do without me for a while longer.
This year has been the best for us personally for quite a long time; and it was certainly the best since we came to France. It has actually gotten really good by the 21st of February. Whatever life threw at us after that date made us just sigh, grin, laugh, and then we took new strength, and just went on with whatever was to be done.
I also still am without my future new computer, and although I am glad to be able to us Hero Husband's very old and tired laptop which came with its English passport to Switzerland and then to France, it's still a very old machine and I cannot use any of my free photo processings either because they would devour too much of the little and precious capacities of said computer. I therefore learn to think small once more; not a bad thing really – because I will appreciate all the more my new and shiny and HUGELY efficient tower…. once I'll have it!!)
It's a typical day for the Monday Blues, a miserable, grey, wet and depressing November Day with pigeons stealing the bird seeds I put out for the birds (not the scum), neighbours cats trailing their fat bellies bellinguerly in front of my study window (probably hoping for me to get up and rap at the window so that they can laugh at me before suddenly waking up and chasing a bird that broke through the pigeon barrier….), at the radio station France Musique only sad and melancholic music (better put up my newly acquired Hiromi CD (merci Hat Man… for the tip)!!! Aaah, that's better – now a third espresso (I just read that the Swiss drink more 'Italian style' espresso than the Italians…. and frankly, I am not surprised!), a shard of a jealously controlled Swiss chocolate – and the world is beautiful once more!! – Easy peasy, no?
Joyeux anniversaire à Brigitte M., a dear, dear Swiss friend and to René H. who will be called as he is not connected to the web!!!
To both and all of you friends: … One of all those stars at this star-laden night is there just for you! Good Day, Good Night
© All rights reserved
Kindly visit my Flickr DNA for more information on me and my work. Thanks!
PLEASE do NOT just add an icon – I delete those!
I want your opinions, views, your participation! If you THEN wish to invite or fave, I am all the happier… 😉 Thank You.
| SQUARE | | -25 FAVES | | GROWING |
| ♥ – LOVE – friends – ♥ 🙂 |
Posted by Vol-au-Vent on 2010-11-22 22:19:40
Tagged: , Kiki Vol-au-Vent , ALL RIGHTS reserved by © Kiki Vol-au-Vent , SQUARE , poem 'Going to bed' by George Bilgere , quote by StoryPeople , Monday Blues , star , night , sky , tree , leaves shining like precious stars , BLUE , LENK , Cantarte , pour Brigitte M & René H , birthday girl and birthday boy , on Blue , front page of group – thank you