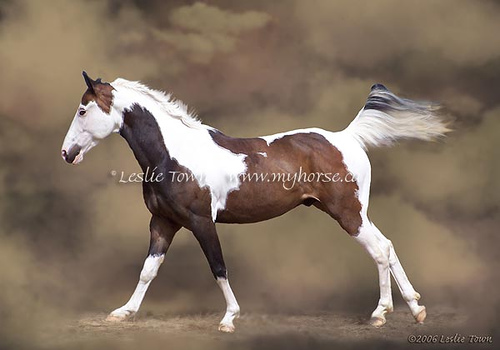 This photo is copyrighted and is the property of Leslie Town. It may not be copied, downloaded, or reproduced in any way, which includes photo manipulations, sim games, artistic reference, or for personal use on your computer or website. If you are interested in purchasing this image please contact me through my web site at www.myhorse.ca
Thank you for respecting this.
Before he was sold, Peanut was my favourite model. He's such a beautiful horse and was part of my very first paid photo shoot. The background in this picture was less than desirable so I added a smoke and dust effect to the background.
Posted by myhorse on 2007-02-08 03:28:29
Tagged: , horse , paint , pinto , gelding , Peanut , Photo editing , canter , horizontal , horses , equine , Leslie Town Equestrian Photography , equestrian , Canada , Ontario , tobiano , Paint Horse