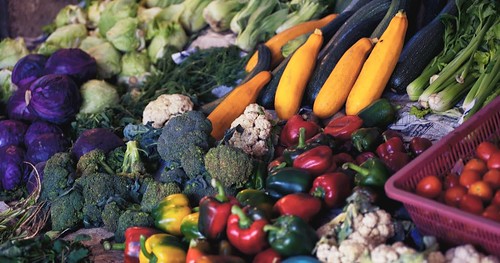 Someone said: "In the end what matters is not the years of life, but the life of the years." So what can you do to look and feel younger at which …
1. Listen.
According to a French study, listening to relaxing music before having surgery reduces anxiety more effectively than a sedative.
2. Be firm.
The force of grip on the hand is the best way to predict the future appearance of disability, according to a study that lasted 25 years, done in more than 6,000 men between 45 and 68 years. The weakest participants presented twice as many mobility problems as those with steel hands. Other research, which included 140,000 men and women, associated weak grip with increased mortality, especially due to cardiovascular disorder.
3. Browse.
A study with people between 55 and 76 years showed that searching the Internet increases brain activity in regions related to reading, language, memory, and visual fitness. The development of the areas responsible for elaborating complex reasoning and making decisions was greater among those who surf the web.
4. Breakfast.
Harvard University scientists observed the evolution of more than 367,000 older adults over 14 years. People with the highest consumption of cereal fiber presented a risk of dying 19 percent lower than those who consumed it less. The probability of dying of diabetes was 34 percent lower among people with the highest intake of this nutrient, which is present in whole wheat bread, barley, and bran.
5. Read.
researchers from the United Kingdom asked volunteers to spend time reading, listening to music, having a cup of tea or taking a walk. Reading reduced tension levels and heart rate by 68 percent, and proved to be the most relaxing activity. (The one that was less effective: video games).
6. A tip from Hamlet:
if you want to live for many years, learn to deal with "the penetrating shots of unfair fortune." Researchers at Harvard University recommend the same: less than 2 percent of men who showed "psychological strength" (temper and flexibility to face situations of tension, anxiety, and depression) during a study, died before age 53. 37 percent of those who did not have died at that age.
7. Socialize.
The risk of dying of lonely people is 14 percent higher than that of the average individual and twice as high as that of the obese. A study from the University of North Carolina found that loneliness exacerbates hypertension more than diabetes. According to related studies, loneliness could reduce the immune system and increase the risk of heart attacks, embolisms or depression.
8. Onion An investigation
the University of South Carolina revealed that older women who ate onion daily had bone density figures five percent higher than those who consumed it once a month or less. Their intake was also associated with a 20 percent lower risk of suffering a hip fracture.
9. Belt.
Although it seems strange, if your belly is not flat, the best remedy is to put a belt; neither too high (outdated) nor too low (looks scruffy), but right in the middle. "Shortening the torso gives the impression that the legs are longer – explains Stacy London, host of the What Not to Wear program; This will make you look taller and thinner. "
10. Remember.
Psychology Today magazine reported that, according to Loyola University researchers, evoking good times about 20 minutes a day can make people happy in a week. "The positive events have their magic and mystery," says Dr. Sonja Lyubomirsky.
11. The rear.
Being fit and slender is the key to living healthy for a long time. However, according to an article review done at the University of Oxford, people with large butts are healthier than those who store extra weight in the abdomen; they have lower levels of cholesterol and blood glucose, as well as a lower risk of diabetes and heart disease. More research is needed to confirm the protective effect, but apparently, the accumulated fat in the lower part of the body secretes fewer inflammatory substances than the abdominal.
12. Cry.
But laugh! In his book Heal Your Heart, Dr. Michael Miller says that he and his colleagues asked 20 people to see fragments of the movies Rescuing Private Ryan, Crazy for the Game, Blind Love and Crazy for Mary. Participants' blood vessels contracted up to 50 percent during stressful scenes and dilated up to 22 percent with funny ones. "Laughing 15 minutes led to vascular improvements similar to those obtained by consuming statins or exercising 15 to 30 minutes in the gym," says Dr. Miller.
13. Damascus.
This fruit is good for the skin. The essential oils obtained from the seed are rich in gamma-linolenic acid, which stimulates skin regeneration. Its oil, light and slightly greasy, is full of vitamins A and E, which explains its excellent moisturizing properties.
14. Trot.
Running daily (whether 5 or 10 minutes) reduces the risk of dying from heart disease by up to 50 percent, and in 29 the risk of death in general, according to a study published in the Journal of the American College of Cardiology. Even those who did it once or twice a week, at less than 10 kilometers per hour, benefited.
15. Cheese The risk of type
2 diabetes is up to 12 percent lower for those who eat 55 grams of cheese a day (two slices) than for those who do not eat it, according to a study published in 2012 by the American Journal of Clinical Nutrition. Researchers believe that the probiotics of cheese and yogurt could reduce cholesterol levels and stimulate the production of certain vitamins effective against diabetes. Do not overdo it: cheese usually contains a lot of fat.
16. Dust it off.
Powder makeup can settle on wrinkles and adhere to facial hair, which will make it look older.
17. Autumn.
To unveil the secrets of the century-old people, researchers at the University of Chicago gathered information from more than 1,500 people born between 1880 and 1895, which they compared with the background of their brothers and spouses (almost 12,000 people). According to the results, those born in March, April or May will probably live longer than the rest. This could be due to the fact that the autumn weather is kind to babies and causes fewer seasonal infections.
18. Meditate.
Experts from the Center for Brain Mapping at the University of California at Los Angeles (UCLA) studied the brains of people who meditate, and discovered that they possessed more gray matter, tissue responsible for memory, emotions, sight, hearing, speech, impulse control and decision making.
19. Beer It is good for the hair.
Before bathing, mix three tablespoons of degassed beer at room temperature with half a cup of warm water. After shampooing, apply the solution, wait two minutes and rinse. This will give your curls greater volume, as they tend to lose it over time.
20. Go shopping.
During a ten-year study in Taiwan with more than 2,000 people over 65, men who went shopping every day had a risk of premature death 28 percent lower than those who did not do such activity; in women, the risk was reduced 23 percent. Healthier people also show a greater propensity to visit stores; Doing it every day could extend life thanks to social contact, physical conditioning, and mental agility.
21. Type.
Researchers at Princeton University and UCLA conducted a series of studies to find out if there were differences between students taking hand or computer notes. Both groups yielded satisfactory results, but those who used paper and pen better grasped the concepts of the classes and managed to retain the information for up to a week.
22. Massages.
In addition to being pleasant, subtle and usual massages increase blood flow, so they could keep your skin healthy and radiant. Kimara Ahnert, an expert in dermatological care, told Women's Health that massages allow skin sagging to be corrected, stimulate lymphatic circulation (thus the cells excrete toxins and open space for nutrients) and revitalize dull skin.
23. Tofu.
In a study initiated in 1992 and published in the Annals of Internal Medicine, researchers recorded blood concentrations of omega-3 fatty acids in a group of 2,692 healthy older US adults and followed them up to 2008. In the case of people with the highest concentrations of the aforementioned nutrient, the overall risk of death and death from heart disease was 27 and 35 percent lower, respectively, than that of the group with the lowest concentration of said compound. Ingesting 250 milligrams of omega-3 fatty acids a day can extend the life of people from 65 to 2.2 years, say the researchers. Simply eat 170 grams of cod or 60 of firm and raw tofu to get these benefits.
24. Move.
As part of the largest study on healthy aging in Australia today, researchers analyze the daily routine of 230,000 people. It has been observed that sleeping too much (more than nine hours), sitting for a long time (more than seven hours) and exercising little (less than 150 minutes per week) quadruples the risk of premature death.
25. Invite.
Organizing a party (making the guest list, the menu, deciding where everyone will sit) forces the brain to make complex decisions and close social ties. Both activities reduce the risk of developing senile dementia, according to Dr. Kenneth S. Kosik and his book Outsmarting Alzheimer's.
26. Carrots.
As part of a study published recently in Behavioral Ecology, some women looked at two groups of men: one had consumed beta-carotene supplements; the other no. According to the participants, the former looked healthier and more attractive.
27. A lot of sun.
Low concentrations of vitamin D have been associated with the incidence of osteoporosis, diabetes, hypertension, and cancer. But that's not all: a new study says that insufficient "vitamin from the sun" raises the risk of premature death by 26 percent. It was not possible to identify any exact cause of death after a 12-year study in 13,000 men and women "because the impact of vitamin D on health is very diffuse," says Dr. Michal Melamed, professor of medicine, epidemiology and public health at the Albert Einstein College of Medicine. In addition to milk enriched with this nutrient, Melamed suggests sunbathing from 11 in the morning to 3 in the afternoon, between 10 and 15 minutes, several times a week.
28. Color.
"Dark clothes usually give us a conservative and elegant air, which is not bad," explains Dina Scherer, image consultant and owner of Modnitsa Styling. But it can also make us look older because we seem less accessible. " By using vivid tones, one conveys the idea of ​​being open and fun, which brings youth. Use brightly colored accessories (scarves, necklaces) near the face: they are perfect for accentuating facial features, says Scherer.
29. Plants.
To carry out daily tasks, such as opening jars and loading packages, strong, flexible and agile hands are needed. Gardening is perfect for exercising fine motor skills and muscles, according to a study published in HortScience. It may even help to release the tension associated with repetitive movements, such as typing or using the telephone, particularly if you alternate it with these activities.
30. Speak softly.
Talking too loud could stimulate the formation of polyps in the vocal cords, which makes the voice become hoarse and tired. Don't scream, better come closer.
31. Put flavor.
Want to look younger? In general, vitamin C seems to prevent the appearance of wrinkles, says a UK study. Hydration also keeps the skin healthy. Lemon water, which incorporates both elements, is the perfect recipe for a radiant complexion, says Erin Palinski, a nutritionist.
32. Sing.
According to an American study in 166 older adults, people who sang in a choir for a year had better health, used fewer medications, felt less alone and experienced fewer falls than those who preferred not to sing melodies. This could be due to the effect of singing on breathing and the emotional benefits of being in harmony within a group. During another Swedish study, the following was observed: the heart rate of those who sing in unison not only decreases but synchronizes with time. This could be beneficial for blood circulation and mental health.
33. Kilos of more.
The National Center of Epidemiology of the United States issued a report with data from almost three million people around the world. According to this, although extreme obesity reduces life expectancy, the risk of premature death is lower for those who are slightly overweight (body mass index of 25 to 30) than for those who have a normal weight. This does not mean that being overweight is a sign of good health; But if your blood pressure, cholesterol and blood glucose levels are normal, losing weight will not help.
34. Shine.
Put a little petroleum jelly or lipstick on the center of the lower lip. This will give the mouth more volume, which will make it look younger. Avoid dark-colored lipsticks; Your lips will look thinner.
35. Side.
Apparently, sleeping on your side is associated with a lower risk of neurological disorders, such as Parkinson's or Alzheimer's disease. During an experiment done at Stony Brook University, it was observed that when rats sleep on their side, the pathway that discards unnecessary brain chemicals works best. Human studies are still pending.
36. Ankles.
You may feel sorry to show your calves, but don't hide your ankles. "As we age, we cover more parts of our body, but there are areas that we can leave insight," says Lauren Rothman, image consultant and author of the book Style Bible. Wear fisherman's pants to lengthen your legs. You will look attractive and sexy; In addition, the ankles almost never reveal age.
37. Seasoning.
According to a study conducted in Singapore with 1,000 adults between 60 and 93 years old, people who eat curry at least twice a year performed better on cognitive tests than those who consume it once a year or less. Turmeric, that yellow spice used in many types of curries, contains a chemical of plant origin called curcumin, which prevents cancer, is an antioxidant and anti-inflammatory, and helps reduce blood cholesterol levels.
38. Be fulfilled.
Psychologist Howard S. Friedman, co-author of a historical study that followed 1,500 children for almost eight decades, says that: "the personality trait that allows us to predict who will reach an advanced age, took us by surprise: it was the dedication. Joyful children were not always older, but those who did their homework. "
39. Chocolate and wine.
A recent study, published in the journal BMC Cell Biology, confirmed that eating dark chocolate and drinking red wine has great health benefits for people.
40. Believe.
According to a four-year study, older adults who began painting, drawing or sculpting at maturity and retained this pass-time until old age presented a 73 percent lower risk of mild cognitive impairment than those who did not adopt None of these artistic activities. Hobbies help to direct attention.
41. Walk.
Walking barefoot reduces the load on the knees 12 percent more than walking in comfortable shoes. It could also minimize the pain and disability associated with osteoarthritis. These were the findings of a study carried out at the Rush University Medical Center with 75 patients affected by the condition. According to a subsequent investigation, shoes designed to improve mobility (flat, flexible, emulating barefoot mechanics) reduced the load even more (18 percent) after 6 months of use.
42. View.
Now it turns out that carrots are not the champions of visual health. The egg contains nutrients (lutein, vitamin E and omega 3 fatty acids) that are good for the eyes and may help prevent age-related problems: macular degeneration, cataracts, and other chronic conditions.
via Blogger ift.tt/2A4gbF4
Posted by What'S Up friends on 2019-09-10 23:39:48
Tagged: , 42 , infallible , tips , live , healthy , forever , How , can , I , after , 40? , What , top , 10 , ways , stay , is , best , diet , for , year , old , woman?