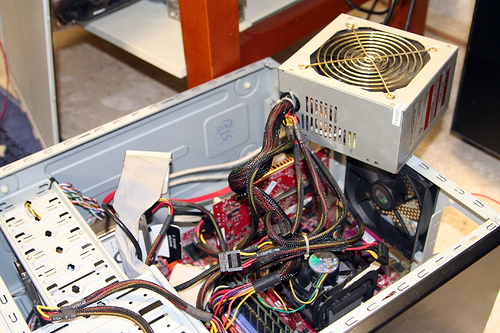 Geek content. You have been warned.
Computer PSUs (Power Supply Units) tend to collect dust and rust over time. After a few years, excessive amounts of dust may be dangerous as the dust may overheat the PSU, or become a short circuit hazard, or at the very least, dirty other parts of the PC. The PSU is also the most difficult and not to mention dangerous, part of the PC to clean.
Cleaning a 430-Watt Verudium Power Vortex PSU as an example.
Step 1 – Testing if it works.
Posted by Roo 瑞 on 2009-03-19 18:26:23
Tagged: , PSU , Power , Supply , Unit , cleaning , rust , fan , disassembly , dismantle , Verudium