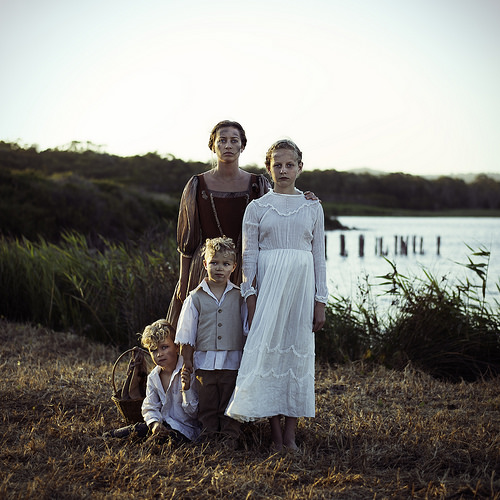 "No Direction Home" . . .
I've always loved jumping straight onto the computer to begin editing after my photoshoot and last nights shoot was no exception. I've had this loose concept of orphaned siblings in my mind for so long now, it's extremely wonderful that I actually managed to get it all together and off the ground. I have joyfully and unceasingly been editing this photograph through last night and all of today. Normally I would wait a day or two to publish incase I spot any mistakes I didn't catch but this time I just can't keep my fingers from hitting that little blue 'publish' button.
A HUGE thank you to my models – Aria, Zenya, Oscar and Xavier. They put up with crazy winds, dust and ash on their faces, itchy grass and a whole lot more.
I also have to say a massive thank you to everyone behind the scenes who helped me, which include but not limited to – Whitney Foster Photography who is not only my dear and wonderful friend but also my true photography companion. Em who is usually the one modelling for me but this time was holding down the fort with her brother and sister in law, Dan and Amanda who are also the parents of Xavier and Oscar.
Last but certainly not least, a thank you to my friend Ellen who made the Costume Aria, the eldest, is wearing. She is a FANTASTIC costume designer and helped me out of a tight spot as I had nothing for Aria to wear with only two days to spare. Check out her instagram @sharpscissors for more of her amazing work.
It may not be what I usually create but I'm happy with the outcome and I hope you guys are too.
Till next time folks … x
Posted by Sian Grahl on 2015-12-21 06:03:44
Tagged: , orphaned , orphans , siblings , blonde , blond beauties , lagoon , corn , edwardian , poor , kids , sunset , conceptual , contemporary , photography , art , heartbreak , lost , lost children , sydney , australia , youth , youthful , wondering , no direction home , vintage , old , worn , family