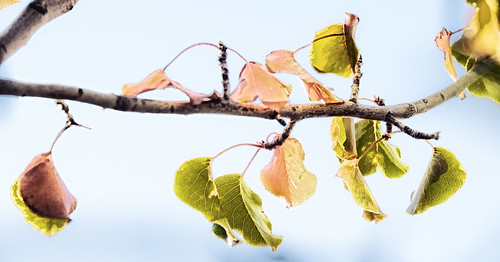 .
It was while working on this image, that my aging, beloved mac bit the dust.
Either logic board or motherboard malfunction caused the computer not to be able to be fully booted. See my previous post for what the screen looks like when trying.
It's taken awhile to get the new one set up the way I wanted.
Lots of googling to figure things out.
And finally, I was able to return to this image and finish it up.
Happy Sliders Sunday!
Posted by johngpt on 2016-10-30 21:34:40
Tagged: , Fujifilm X-T1 , Fujinon XF55-200mmF3.5-4.8 R LM OIS , autumn , bradford pear , high key , late light , leaf , leaves , tree , trees , sliders sunday , hss