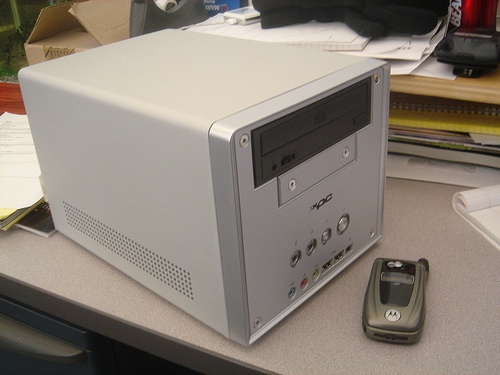 ordered a shuttle barebones pc the other day to house my p4 3ghz cpu that was collecting dust in my damaged dell pc case.
it runs surprisingly quiet, contrary to the things i've heard about these sff machines.
gotta get a dvd drive to replace that black cdr drive.
phone used as a size comparison.
Posted by killrbeez on 2006-03-01 20:11:53
Tagged: , shuttle xpc , sff , pc