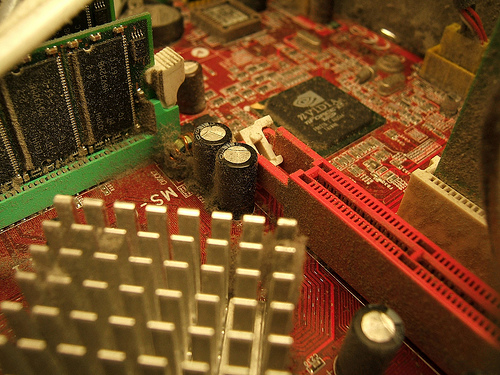 As I'm still hanging around the house and doing nothing much for the next few days, I'm still looking for interesting things nearby to photograph.
This is the interior of my old computer. It had a hard drive failure a couple of years back and has been gathering dust ever since – quite a lot of dust from the looks of things. I've occasionally thought of shoving a new hard drive in there and playing about with it… perhaps one day, when I learn more about computer innards.
I rather like this shot, it looks like some sort of strange cityscape.
Posted by rusty_dragonfly on 2008-02-13 12:20:23
Tagged: , project 365 , february , computer , circuit , macro