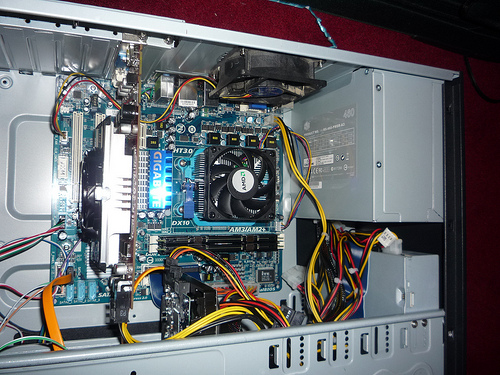 Yay for flash. Picture was taken at night. Room is lit, but probably too dimly for photographic purposes. Oh well.
This is how the computer looked when I first got it working. I would add a 120 mm side fan over the graphics card and the Cooler Master Hyper TX3 later.
This photo was one of the first photos I took of the PC, right after I finished building it and even before powering it up.
Posted by Computer Pornography on 2010-02-03 09:13:55
Tagged: , Athlon II X3 , Radeon 4850 , GA-MA78LM-S2 , Fry's cheap $70 combo , stock heatsink