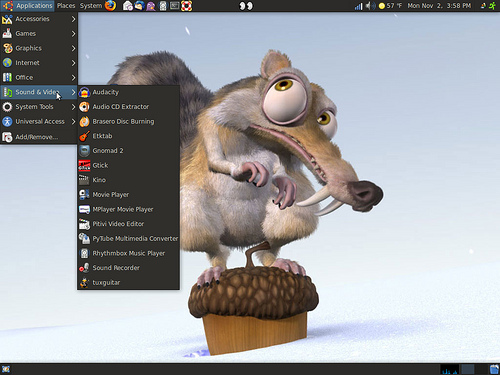 I installed Ubuntu 9.04 on my wife's newer (used) laptop computer when we bought it. I liked the new themes, and in particular, the "Dust" theme.
Then 9.10 came out, and I still didn't see anything – other than the theme – that made me want to go through the hassle of upgrading.
So I installed the theme on my laptop running 8.10. I changes some colors, but otherwise, bone-stock. I'll probably wait for the next LTS version and upgrade then.
Posted by dadgadjohn on 2009-11-02 21:04:05
Tagged: , ubuntu , gnome-theme , linux , computer