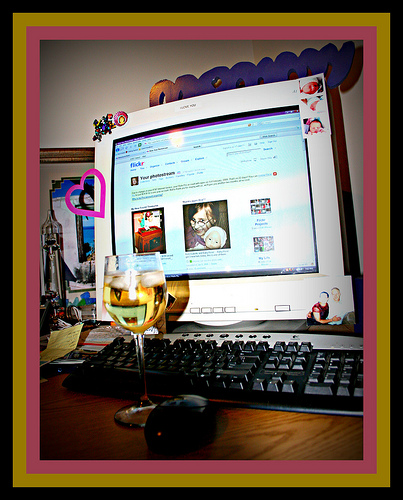 and the dust of everyday was pretty thick today…
Yes I am a FLICKR addict but nothing makes it better than listening to some Van Morrison, drinking an excellent glass of wine and enjoying your friends comments and washing away the stress of a crappy day…
HAPPY FRIDAY ALL!!! CHEERS!!! I'm off to spend the evening with my hubby!!!
Posted by ~*~Jen~*~ on 2009-01-10 01:32:19
Tagged: , Van Morrison , Computer , Flickr , Flickr Addict , Wine , Riesling , Friends , thankful , quote , dust , music , crappy day , washi it away , music heals the soul