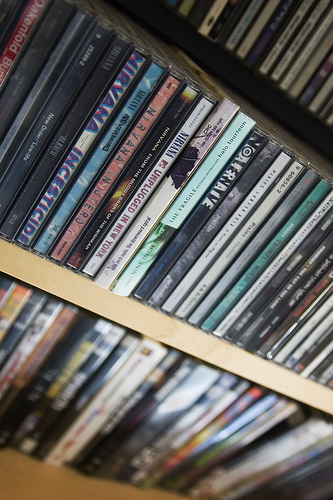 doing some messin' around with my new lens: Sigma 20-60mm f/2.8 EX DG
one of the first shots here.
I don't know the last time I actually listened to a CD. These gather dust on my shelves… it's all on my computer for listening now. A few from the N and P sections. I doubt that all of my CDs are alphabetized… so, it's not all the N's and P's.
DVDs on the bottom shelf.
Posted by Neil Bernhart [dextr] on 2006-06-24 01:18:46
Tagged: , D70s , new lens , new toy , media , CDs , DVDs , shelves , 2006 , 24-60mm f2.8 EX DG , Sigma 24-60mm f2.8 EX DG , Sigma , Sigma Lens , © Neil Bernhart , neilbernhart.com