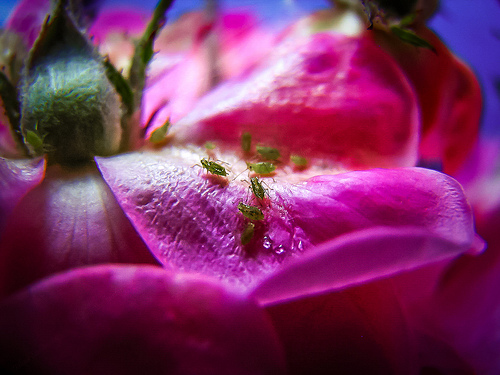 There is nothing so good that can not be improved …
.
.
Faves – with comments or without them – are received in my heart with gratitude.
Your look at one of my artworks or one of my photos is the best of rewards. A comment is an unexpected and very welcome "bonus".
.
Free to use; just credit me, ok?
.
.
I love this picture. Not the best or the most beautiful of my photos. But that picture has changed my way of looking at the world. These tiny little things are virtually invisible to the naked eye, but the camera showed – for me at least – the incredible beauty of what I seemed to be just white dust on a rose petal. I was crazy when, download the photo on the computer, I realized that such "white dust" were those little aphids-of-roses.
Posted by Apprentice … nothing else … on 2015-06-12 23:59:14
Tagged: , photography , macro , closer&closer , close-up , details , nature , canon