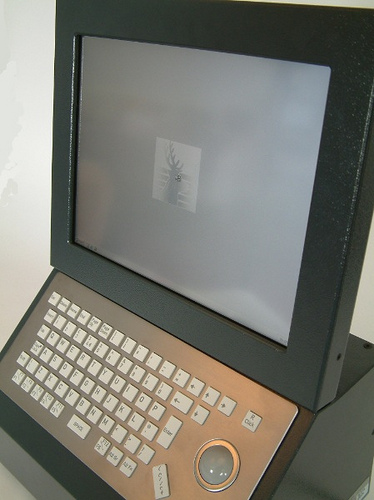 Juno II from Kiosks4Business
Juno II is one of the most rugged, robust industrial computer kiosks on the market today featuring touchscreen LCD and vandal resistant keyboard together with integrated cooling and dust protection.
Rugged Touchscreen Industrial Computer Kiosk
Originally designed for use within car dealership workshops to be used by technicians. The industrial computer had to be capable of working in a very harsh environment day in, day out and have very high reliability.
Posted by Sequoia Technology on 2010-10-13 08:31:04
Tagged: , Juno , Rugged Kiosk , Touch Screen , Workshop Kiosk , Workshop Terminal