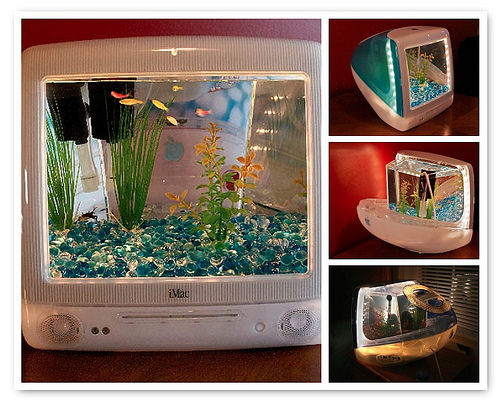 www.recyclart.org/2014/01/imacquarium-turn-old-g3-imac-aq…
Do you have an old G3 iMac computer just sitting around and collecting dust? Why not transform it into a really cool and unique aquarium? Jake Harms recycles them into a home furnishing with a cool new use – a home for your fish!
You can buy a DIY kit at Jake Harms website or if you are too lazy to make one yourself, you can buy the iMac already transformed into an iMacquarium. A cool idea for the Apple & Fish lovers !
More information: Jake Harms website !
Posted by irecyclart on 2015-01-09 15:25:11
Tagged: , Apple , Aquarium , iMac , Upcycled