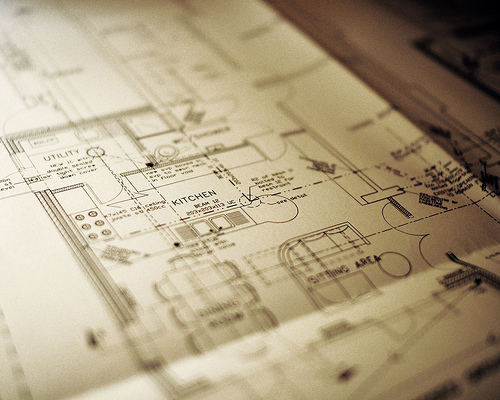 This is going to be the year we get our extension sorted!
We've lived here for nearly six and a half years and have been putting it off due to the disruption involved but I can't live with my awful kitchen any longer. We got the final plans and building regs through just before Christmas and I gave them to two builders today to get quotes drawn up. I haven't been able to face looking at the plans for over a year but am enthusiastic, if terrified, about getting things moving! It's a really big job and will involve a huge amount of disruption/key walls being knocked down/no boiler etc etc but hopefully it will all be worth it. We should end up with a 6m square kitchen/living/dining room, a new extension to our lounge, a utility and downstairs loo, plus an extra bedroom. I'm not sure about how the camera/computer equipment is going to fare with all the dust though. At least my worries about my Sigma 30mm focussing seems to be unfounded as it picked the right thing to focus on here.
Posted by ~aspidistra~ on 2011-01-05 19:37:59
Tagged: , procrastination begone!