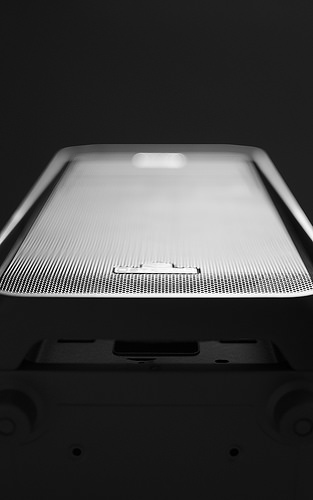 Enermax presents the compact budget version of the bestseller Ostrog case series. The Ostrog.Q comes with a large mesh front for best possible air circulation and optimal fresh air supply. On the top, the system is effectively protected with filters from dust.
The midi tower supports ATX and micro-ATX (m-ATX/µATX) mainboards. It comes with one 12cm rear fan ex work and is upgradable with five additional 12cm fans – two in the front, two at the side and one at the top. One 12cm fan is already pre-installed in the back.
Ostrog.Q offers screwless quick release fasteners for ODDs and 3.5" HDDs. It accommodates up to three 5.25" optical disk drives (ODD), three 3.5" hard disks and up to four 2.5" HDDs/SSDs. For high-end graphics cards with up to 390mm length and for an efficient fresh air supply from the front, the side bracket of the upper 2.5" cage can be removed and you can move one 2.5" disk to the bottom of the case. With the extruded side panels, Ostrog.Q provides more space for tower CPU coolers (max. height: 173mm) and for a comfortable hidden cable management behind the mainboard tray.
Posted by Bartłomiej Wiktor Kurpiewski on 2014-07-30 11:54:20
Tagged: