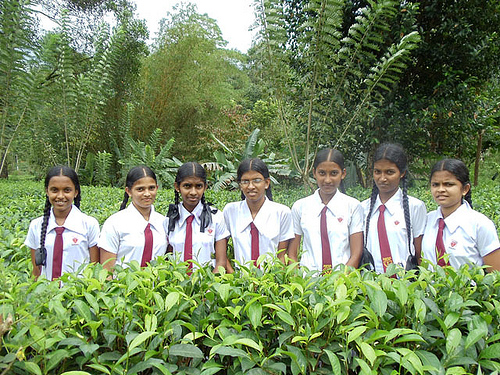 2011 school year just has begun and BMV students are very happy to come back to school. The Principal welcomed the students and the staff for the New Year and the routine works started thereafter. There were a lot to be cleaned and students hurriedly worked to finish the cleaning. Some were cleaning classrooms; others were cleaning the garden etc.
The computer lab also underwent full cleaning as Mr.Aruna Annually washes the computer lab. The Students who are following GIT and ICT were asked to be part of this process but others were there too. First we cleaned dust inside of the computers using a hand blower and then cleaned all the connecting cables. Then the tiles were washed using detergents by Grade 12 and 10 Girls.
This took almost the day. Another set of students were washing curtains and other covering clothes using washing machine and fetched new fresh curtains by the end of the day one. Then we had Lunch all together @ computer lab. After connecting all the computers back to the power and local network we left the school.
The next morning we came back and went to clean our pico hydro power plant. Aruna sir and Grade 12 girls and Grade 11 and 10 Boys were there. They cleaned the upper dam first. It was muddy and garbage blocked water supply was difficult to clean.
However we finished it and came down for cleaning powerhouse. We cleaned the power house and we started the power plant. It was working fine after one month closure and the voltage was just 220v. Everyone was happy and we started our new school year with lots of new experiences. Especially Aruna sir gave lot descriptions on how to clean computers using hand blowers and how to clean power sockets. Disconnecting local area network and reconnecting, Restarting power plant, cleaning inside the power hose, filter cleaning and generator maintaining lots of things were discussed.
Posted by Batuwangala e-village on 2011-01-17 17:45:33
Tagged: