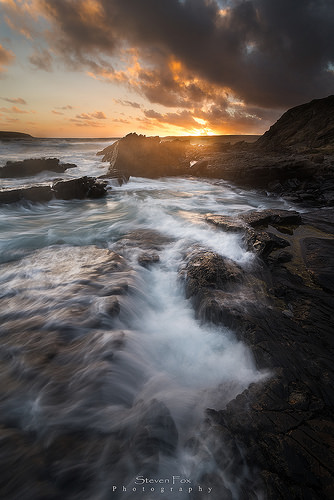 something terrible happened yesterday. my camera decided that it wanted to almost bathe the sensor in dust. i am not talking one or two dust spots, i am talking many. so i attempted to dislodge them with a blower. worst. idea. ever. now i have to send away my camera to be properly cleaned 🙁 and will be cameraless for 3-5 days.
as if this wasnt enough, in the morning i went to turn on my computer, and it refused to boot. having some knowledge of computers i attempted a fix, but this issue was beyond me. i enlisted the help of another far greater than i at computer repair, and managed to bring it back from the brink of death. however all of this meant that i didnt have time to post a photo of the day.
now because i no longer have a camera to work with, i have decided to scour through my old photos and re-edit them, and show some of my best work.
this was a shot taken at the beginning of 2015 down at petrel cove SA. i was lucky enough for this photo to be chosen for an editors choice on 500px, so far the proudest moment of my photography journey to date.
i feel i have rambled enough. but if you have happened to have read this far, i thank you. feel free to offer some CC below if you wish
Posted by StevenFox(Mortalitas) on 2015-02-03 13:56:29
Tagged: , nikon , d600 , petrel , cove , south , australia , editors , choice , steven , fox , seascape , sea , sun , sky , clouds , stormy , 16mm , wide , angle