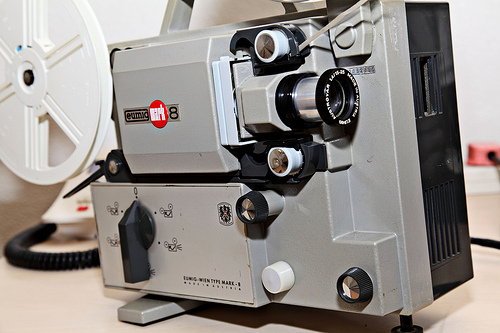 I have loads of cine film taken when the children were young which we haven't watched for years.
It was time to do something about that, so I dug out the trusty old projector to see if it would still work. The fan is a little noisier than I remember and you can smell years of dust burning off; other than that it is perfect.
The plan is to project the films onto a screen and at the same time record them using my digital camcorder. I should then be able to transfer the recordings onto DVD via my computer.
Then, not only will we have a copy to watch on the television but I can give the girls a copy each to show to all their friends!!.
Posted by Keith Williamson on 2009-11-08 16:41:28
Tagged: , project365 , super 8 , old films , cine