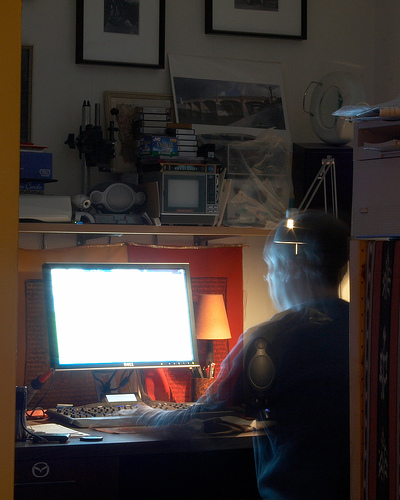 The weekend has arrived.
What a week. I work with computers all week – and yet I like to use mine when I get home. I turned my dinning room into my computer room. I never used it to eat anyway — so why waste it?
A bookshelf separates it from my living room and here is where I compute.
Posted by craig1black on 2007-04-14 07:50:59
Tagged: , 365days , Computer