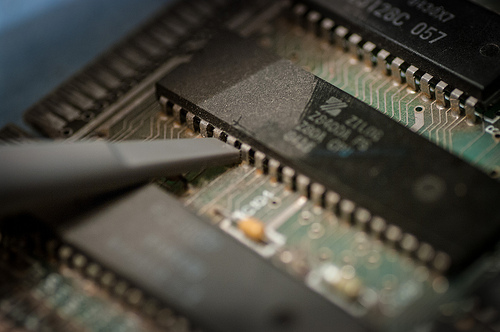 The Z80 CPU from a ZX Spectrum 48K, I was probing the clock input I think. Little known fact, Z80 CPUs can be paused!
TECHNICAL ALERT!
This is where the magic happens, well actually that happens in the ULA. This is where all the code happens, when the ULA lets it.
That ULA is one bossy cow.
NON-TECHNICAL VERSION:
Stuff happens that you don't understand or care about.
Posted by Robee Shepherd on 2013-03-16 13:40:01
Tagged: , Chips , Circuit Board , Dust , Probes , Retro , Z80 , ZX Spectrum , Zilog