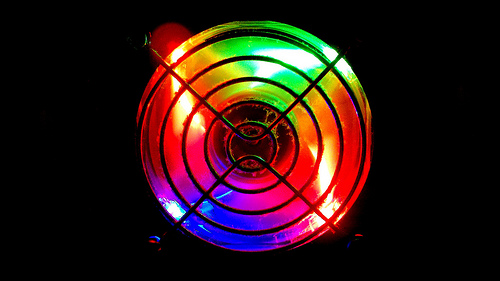 This is my main fan cooler for my Desktop Computer, i love how it looks at night with no other lights on.
When i took the picture I realized that i must clean it, it has some dust.
I only edited with Gimp to increase color contrast.
==
Este es el ventilador de mi Computadora de Escritorio, me gusta como se ven los colores en la noche sin otra luz prendida. Me di cuenta que debo limpiarlo, tiene polvo en él.
Solo la edité con Gimp para incrementar el contraste de color
Posted by Skatox on 2010-10-21 02:49:46
Tagged: , cpu fan , fan , fan cooler , colors