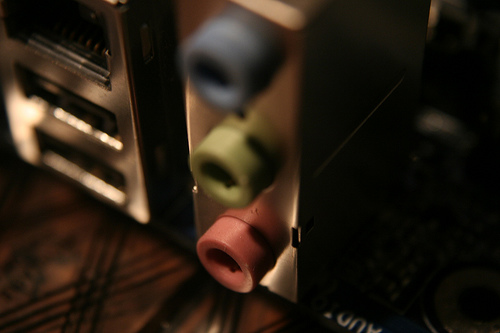 I bought a new MOBO+chip+RAM last week and haven't the proper time to install it just yet, so it's all currently lying on my desk dangerously gathering dust.
The shot is one of about a dozen I fired off and is unfortunately the best of the lot. My shaky hands are too much of a match for my macro ambitions.
That said I like the dark lighting and the dramatic focus I get with the macro rings on the end of the kit lens (+4 and +2 in this case).
Posted by graham.james.campbell on 2008-08-11 22:44:14
Tagged: , macro , blue , green , pink , computer , audio , bokeh