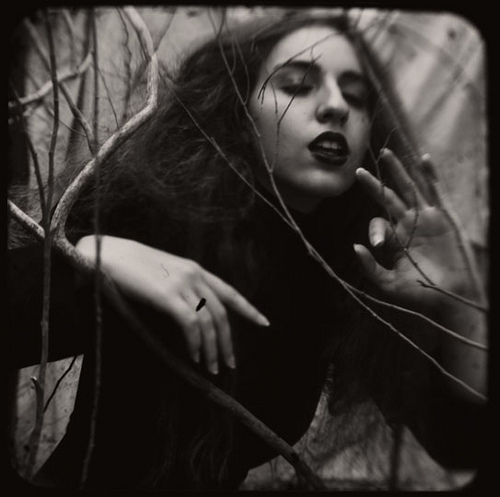 54/365
It took a while to set up for this shot. Last week I collected tons of large, heavy branches while out walking and dragged them home in the rain, only to have them be disposed of by the gardeners. Another week passed before I managed to collect another sufficient batch! And today, what with the overcast weather, I figured I should give a bit of TTV action a go.
Tomorrow I will be off on a plane for a 5 day little trip! I'm bringing my camera(s) and computer along, so I'm thinking there will be much hotel photography fun.
TTV, Argus Super 75, shot with a 100mm 2.8 lens.
Posted by Diana Pinto on 2010-05-28 01:33:01
Tagged: , dark , forest , branches , trees , old , fashioned , vintage , haunting , haunted , witch , hunt , witchcraft , black , white , ttv , through , viewfinder , argus super 75 , eerie , spooky , soft , focus , diana , pinto , absence , is , steel , ttvwhores , moody , intense , intensity , sensual , odd , air , breath , dusty , scratched , salem , dust , lost , evil , natural , light