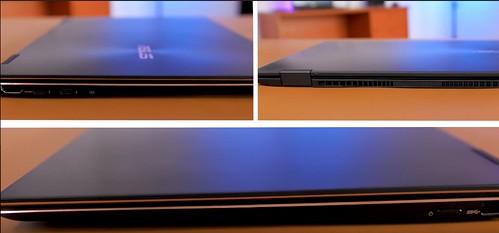 ASUS Zenbook Flip S 2020 full review, specifications, and price – naijainfolab
Hello fans, let's take an in-depth look into all you need to know about the ASUS Zenbook Flip S, this laptop is reported to be one of the first Ultra-thin and light-weighted laptops to feature Intel's Tiger lake CPUs alongside XD graphics. This convertible 2-in-1 laptop is pretty fast.
We'll be checking the build quality, display, performance, and battery life of this Ultra-portable, Ultra-thin, convertible beast of a machine, after unboxing this laptop, the first surprise that'll strike you about this laptop is its lightweight dress, weighing just 1.2Kg, it has a thickness of 13.9mm, this makes the ASUS Zenbook Flip S the world's thinnest and lightest OLED comfortable laptop,
Build quality and design
Asus Zenbook Flip S is a 13.3-inch convertible laptop.
For the build quality, this device is a MIL STD810 G device, what that means is that this laptop is a US Military specification that guarantees a level of durability, this might also mean that this device has gone through a series of 29 test, ranging from sand dust exposure to gunfire vibration, in a nutshell, this device is reported to be tough.
READ ALSO: top 10 best smart watches
Zenbook Flip S comes with a sleeve that looks well-made and smells nice, moving on, It also comes with Stylus mondata calm, there's also a USB type-A to RJ45 GB Ethernet adapter, also, this device comes with a USB Type-C to 3.5mm
naijainfolab.com.ng/asus-zenbook-flip-s/
Posted by timson4god on 2021-04-06 14:33:24
Tagged: