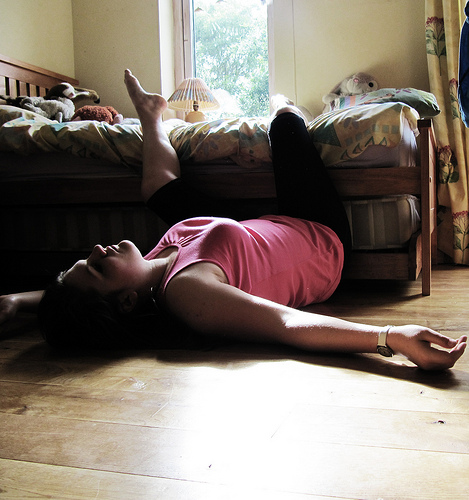 June 19 2010
I only just realised that today is day 50, which is kind of apt because it's a little milestone and I've realised something pretty big. This 365, although I am only 50 days in, has caused me (subconsciously) to look inside myself and see what inspires me, what I love, what I'm good at and what I need to learn.
My A-Levels have also helped me realise this, it's made me see what I'm good and bad at. The past two months have made me look at myself differently and discover what I love to do. I still have no idea what to do with myself after uni, and barely after A-Levels. All I know is that I love photography and it will be part of my life forever now; I love creative writing, sociology and history; and I want to be in America. And my dream is to go to Brown, although that's not likely. :/
I've, not re-invented myself, but evolved. In regards to my personality I'm the same. But in other ways I've grown and expanded and discovered. After floundering for months with my art AS-Level it's nice to know where I stand with myself. 🙂
Then there's the literal evolving of my room. Last night I decided to re-do it and today I started. I moved my bed round, took down the majority of my posters, and chose some paint colours to try out. To paint two of the walls. This is post moving of furniture.
Please watch this. It's a stop animation video I made of me re-doing my room. I didn't upload it to flickr because I haven't got a pro account (as much as I want one) and I was scared it would eat away at my upload allowance. The music is These Photographs by Joshua Radin, and all the photos are sooc. Except the last two frames of the before and after, where I had to put the photos together on one background; although those are otherwise sooc. 🙂
In the video, that is my little puppy Milo I bring in. He's not technically allowed in bedrooms but I let him just that once with me holding him. Also, the book I hold up to the camera was written by my Grandpa. 🙂 And the DVDs I put under my bedside table? All CSI: Crime Scene Investigation. One of my all time favourite TV shows ever so I have a load of the DVDs. I'm that cool. 😛
Posted by jessi.carrr on 2010-06-19 22:45:44
Tagged: , self portrait , e , abc , alphabet , evolve , post-renovation