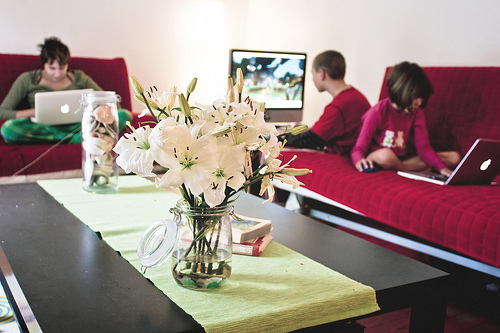 We have 3 computers…
All Macs.
We have an ipad, an itouch, and 2 iphones.
We positively love Apple!
This is what you'll find us doing on any given day.
Naturalist is researching world leaders for a history project she's started.
Golfer is finding out more info on penguins. He loves him some penguins, which I find utterly adorable.
Sassy is playing Minecraft. Have you seen it?! it's amazing, and we're addicted! www.minecraft.net
I am apparently doing everything but dusting the living room table, which needs it!
Posted by freeplaylife on 2011-01-12 02:47:44
Tagged: , Apple , Mac , technology